Sponsors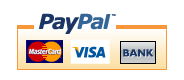 Chinese First Choice Guide
Classified Listing
The classified listing is inserted in your industry category, eg. if your are a builder, your classified listing will be in Building industry.
Listing package:
Your business name or company name;
One line description
Your address, contact phone, fax, email address and your website link;
One photo image.
Google map link.
How to advertise with us
1. First to choose where to appear your ad
Your ad can be appeared on the Header position, Left Column, Right column or bottom position, see the image below.
2. Choose picture ad or flash ad.
The picture ads are self explainary, it is your business photos with slogan, website link and 3 lines of descriptions in English and Chinese.
Flash ads can be appeared on header, left, right column and bottom positions, see the image below.
3. Price
The first 4 pictures ads on the left or right columns are quoted prices, from 5 are flat price, the position on the First Come, First Served basis.
The first one rows of bottom picture ads are all different prices, after position 4, are flat price, ranking on first come first served basis.
Flash ads are quoted price.
Sponsors